06. April 2018
Skógaheiði walking path above Skógafoss closed for further 7 weeks.
Skógaheiði closed for additional 7 weeks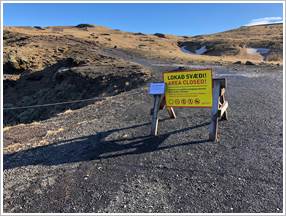 The Environment Agency has closed the area in Skógaheiði above the waterfall Skógafoss for nature protection. Due to frost and thawing conditions the area has been damaged greatly by traffic and is prone to further damage. The area will remain closed for 7 more weeks or until conditions have changed, but no longer than until June 2nd. Entering the area is strictly forbidden. Help us to protect the nature and respect closed off areas in nature conservation areas.